Product
Galbani Mascarpone 250g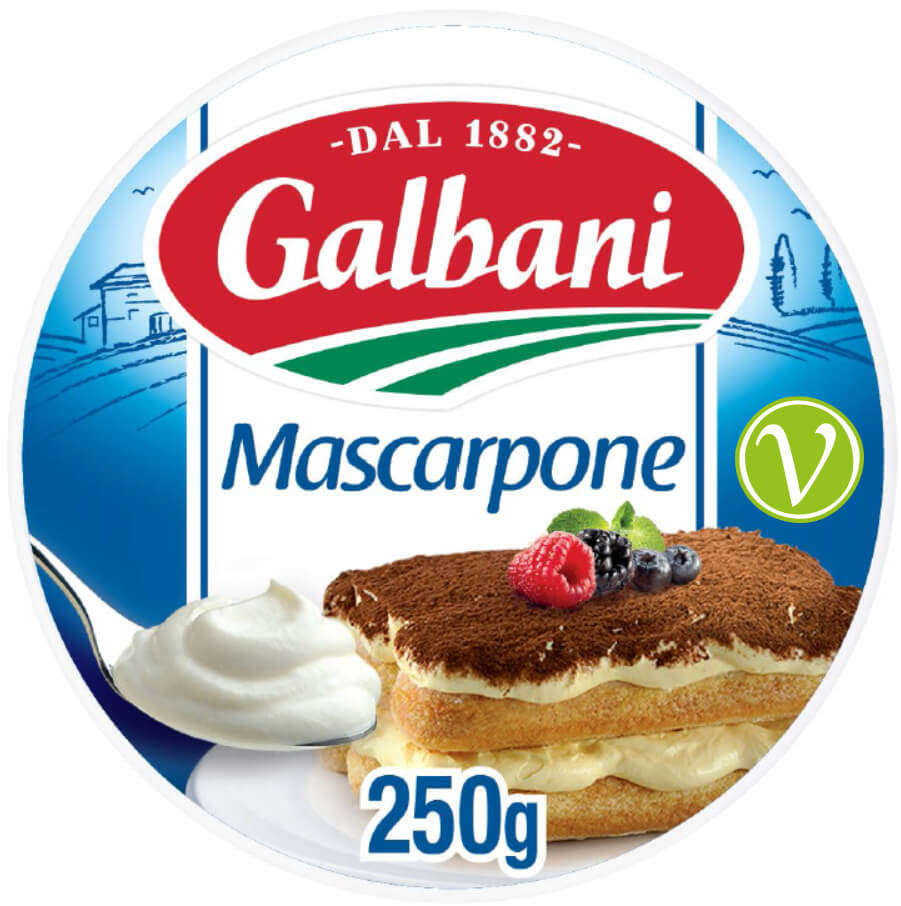 Galbani Mascarpone is a velvety smooth, soft cheese, churned from cow's milk and cream. Its delicate flavour and creamy consistency make it an ideal ingredient to transform every recipe into a delicious delicacy. Use our mascarpone in your next tiramisu, or stir into a classic tomato sauce and serve with pasta for an indulgent meal the Italian way.
Ingredients
Pasteurised cream (milk), pasteurised milk, acidity regulator (citric acid).
Suitable for vegetarians.
Nutritional values
per 100g
Find inspiration among our Italian recipes