Recipe
Galbani Mozzarella, Ground Sausage and Onion Pizza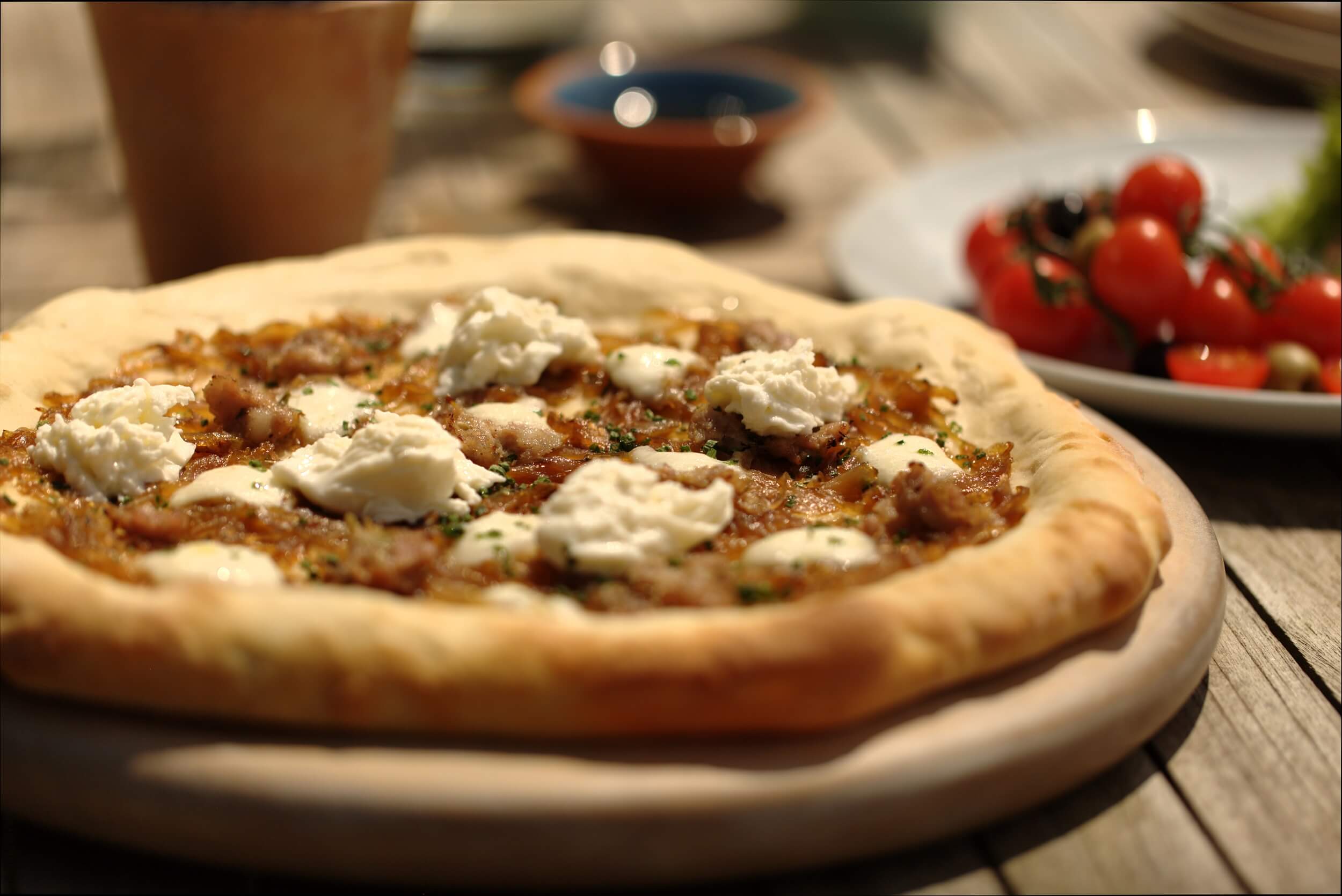 Preparation
First follow the instructions of your packed pizza base mix.
Cut the onion into thin slices and place in a pan with a small amount of olive oil. Cook until soft.
Cut the sausages into small bite-size pieces and fry in pan without oil. Remove from the heat and place on a piece of kitchen roll to cool.
Divide the dough into four sections. On a floured surface, roll out the dough into thin round pizza bases. Lay the pizza's on baking paper on a baking tray. Cook until you get a nice colour on your pizza bases.
Add the onion slices and bite-size pieces of sausage to the pizza bases. Top with Galbani Mozzarella Maxi and finely chopped chives. Cook until the cheese has melted, and the crusts have slightly browned.
Remove the tray from the oven. Your pizzas are now ready to serve!
Find inspiration among our Italian recipes