Recipe
Galbani Traditional Pizza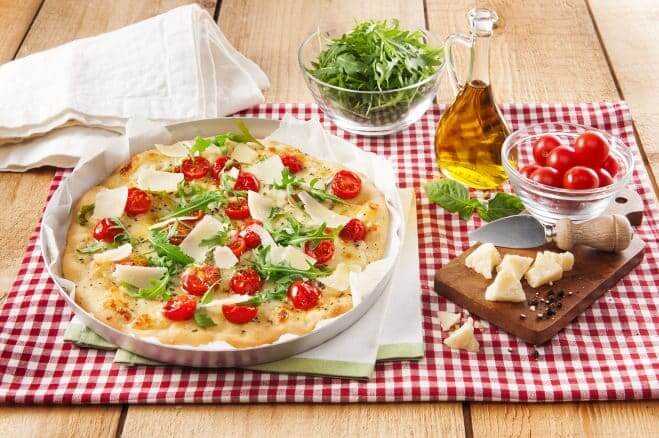 Preparation
Preheat the oven to 220°C. Then, wash the tomatoes, rocket salad and the basil. Cut the cherry tomatoes in half.
Garnish the pizza dough with Galbani Grated Mozzarella and cherry tomatoes and then lightly season with salt.
Place the pizza in the oven and cook for 15 minutes until the Mozzarella has melted and the crust has turned golden brown.
Remove the pizza from the oven and garnish with Galbani Paesano Grated Dehydrated Cheeses, rocket salad, black pepper and basil. Serve with a drizzle of extra virgin olive oil and balsamic vinegar.
Find inspiration among our Italian recipes