Recipe
Galbani Mozzarella Caprese Salad with Courgettes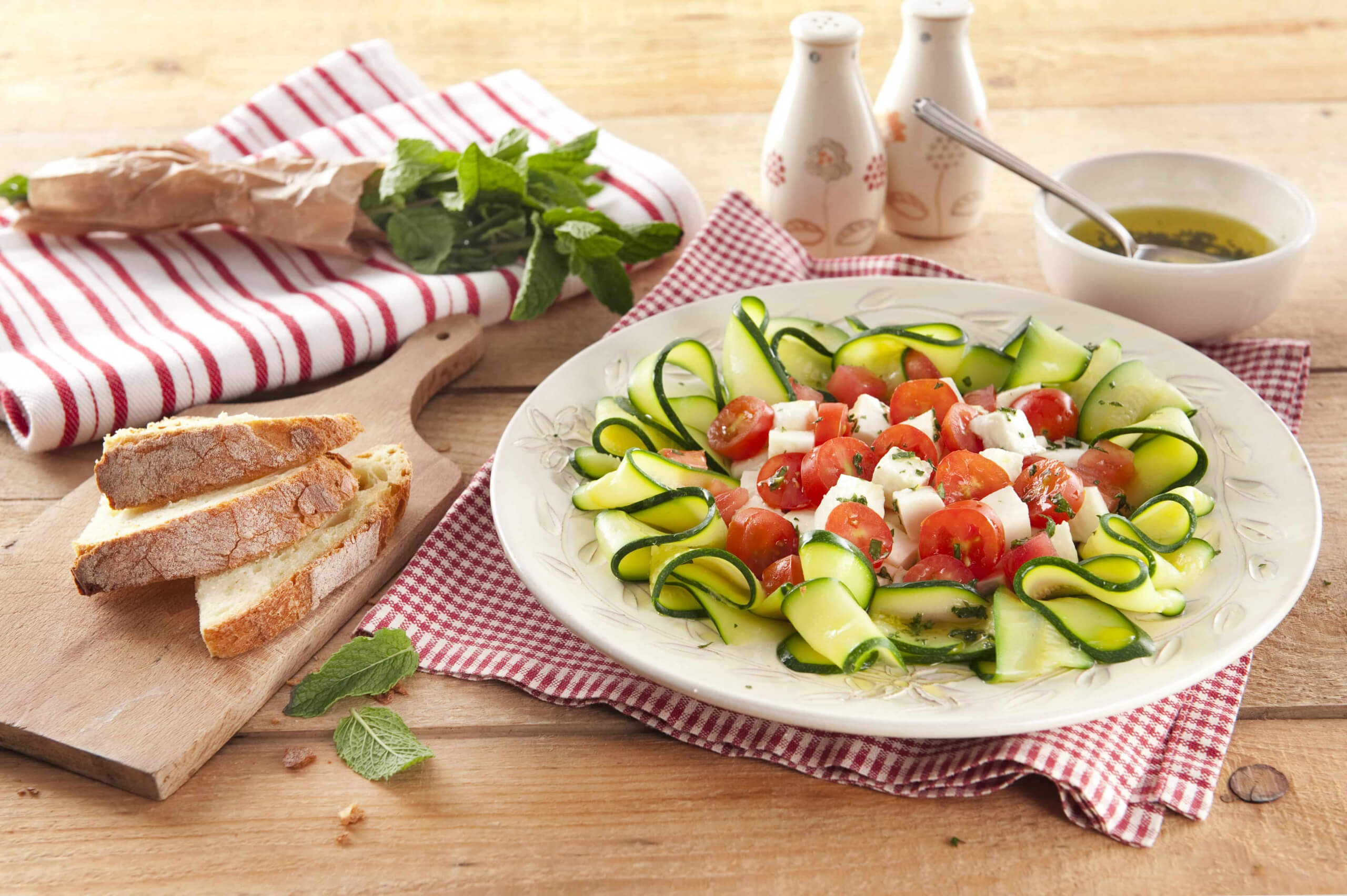 Preparation
First wash and cut the two ends of the courgettes.
Chop them into thin slices and then blanch in salted boiling water for about 1 minute. Drain thoroughly, then set aside.
Wash the cherry tomatoes and cut them into slices.
Dice the previously drained Galbani Mozzarella into small cubes.
In a bowl, place the finely minced mint and basil leaves, season with salt and extra virgin olive oil. Mix well.
Place the courgettes along the edge of a plate and place tomatoes and Galbani Mozzarella cubes in the centre.
Season with dressing on the top.
Tip
Add a drizzle of balsamic vinegar to give more flavour to your salad!
Find inspiration among our Italian recipes