Recipe
Galbani Mozzarella Caprese Salad with Pesto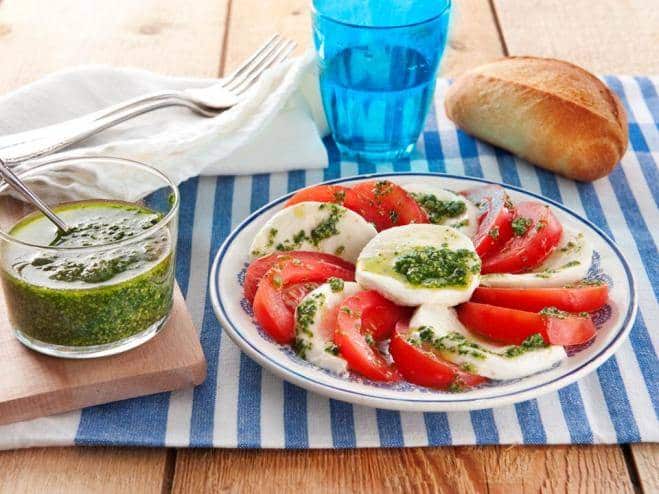 Preparation
Wash and dry the fresh basil leaves, then put them in a blender with the pine nuts, grated Galbani Parmigiano Reggiano, garlic and two tablespoons of extra virgin olive oil.
Gradually add a drizzle of oil until you get a smooth sauce. Season with salt and pepper. Put the pesto sauce aside.
Wash the tomatoes and dry well. Cut the tomatoes and Galbani Mozzarella into even slices.
Arrange the mozzarella and tomato slices together in a dish. Serve with a drizzle of fresh pesto sauce.
Find inspiration among our Italian recipes