Recipe
Galbani Mozzarella Caprese Salad with Tuna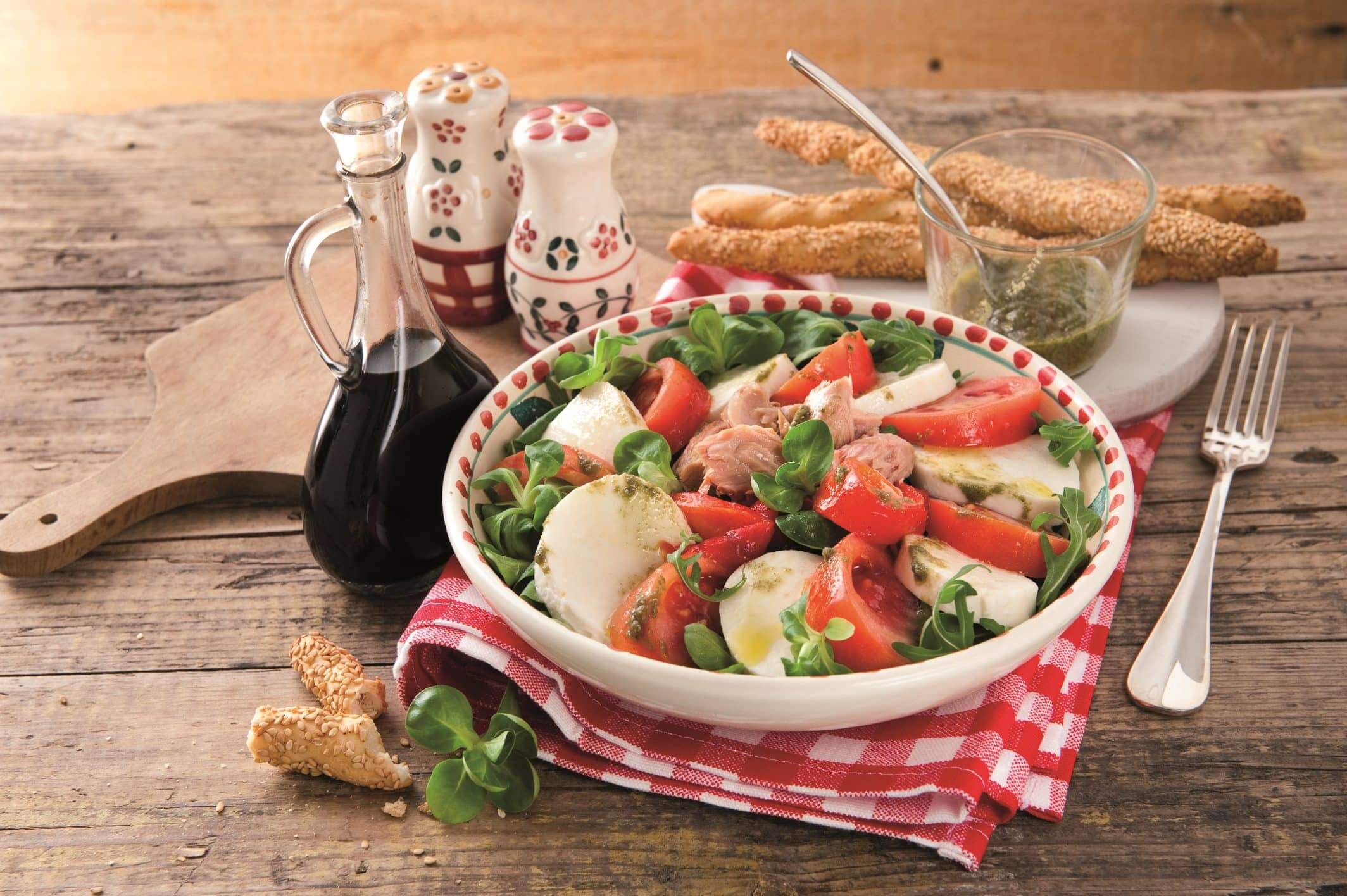 Preparation
Start by washing the tomatoes, and then cut them into slices.
Cut the previously drained Galbani Mozzarella into thick slices.
Drain the tuna and place in the centre of a serving plate. Then arrange the Galbani Mozzarella and slices of tomatoes onto your serving plate.
To make the salad dressing, place the chopped capers, anchoives and basil in a bowl. Add salt, pepper, olive oil and balsamic vinegar. Mix well.
Pour the dressing on the salad. Season generously with salt and pepper. Serve.
Tip
Add a hard boiled egg for colouring the dish.
Find inspiration among our Italian recipes