Product
Galbani Parmigiano Reggiano D.O.P. 60g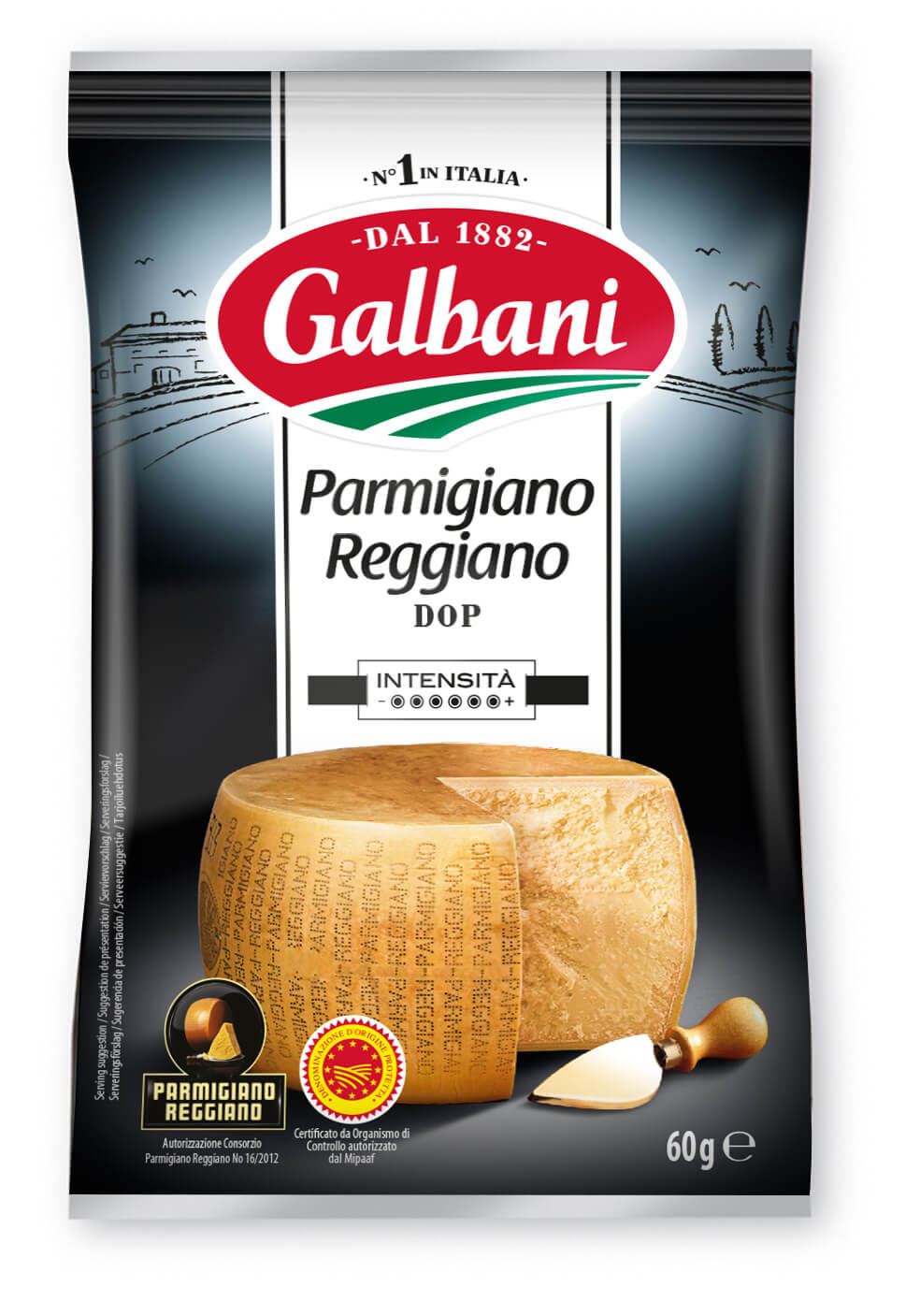 Our Galbani Parmigiano Reggiano D.O.P. is produced in Northern Italy under consortium rules and matured for a minimum of 18 months. During this time, the cheese is nurtured until it becomes pale golden with a slightly granular, flaky texture and a nutty, delicately salty flavour.
It is superb eaten on its own, cut into chunks or slices, or served with ripe pears and a good red wine. It can also be grated over hot or baked dishes, from pasta, polenta and risotto.
Parmigiano Reggiano D.O.P. is available grated in a 60g bag and as 200g wedge.
Ingredients
Unpasteurised milk, salt, rennet.
Nutritional values
per 100g
Energy
1671 kj / 402 kcal
Find inspiration among our Italian recipes