Recipe
Venetian Rice Salad with Galbani Dolcelatte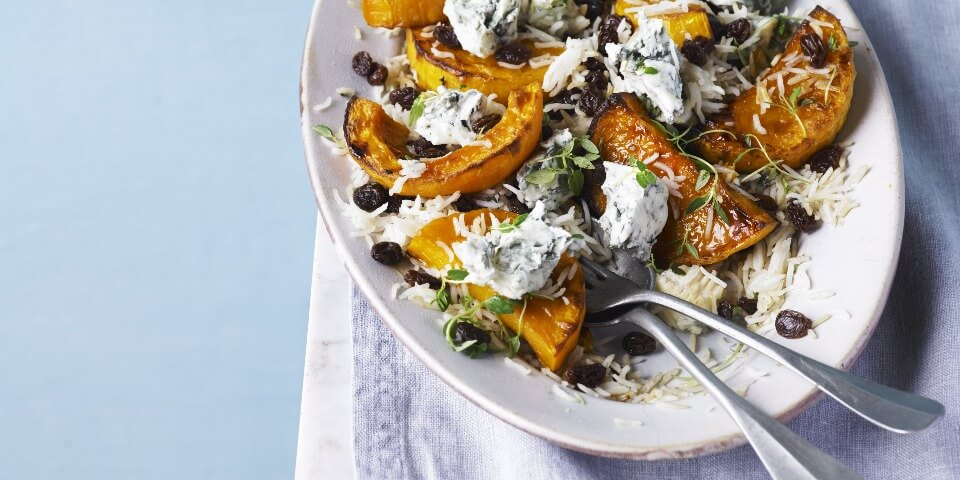 Preparation
Preheat your oven to 200°C.
Cut the butternut squash into large slices. Place in a large bowl with a drizzle of extra virgin olive oil, thyme, salt and pepper. Mix well and wrap in foil. Place in the oven and cook for 30 minutes.
Bring a large saucepan of salted water to a gentle boil. Add the rice and cook until soft.
When the rice is cooked, allow to cool. Remove the butternut squash from the oven and also allow this to cool.
Slice the red onion into thin slices, cut the Galbani Dolcelatte into bite-sizes cubes then place in a serving dish. Add the rice, butternut squash, raisins and thyme. Season with salt and pepper. Mix well then serve.
Tip
The inclusion of the raisins and a little thyme gives an eastern influence to this dish.
Find inspiration among our Italian recipes