Recipe
Pumpkin Ravioli with Galbani Dolcelatte Sauce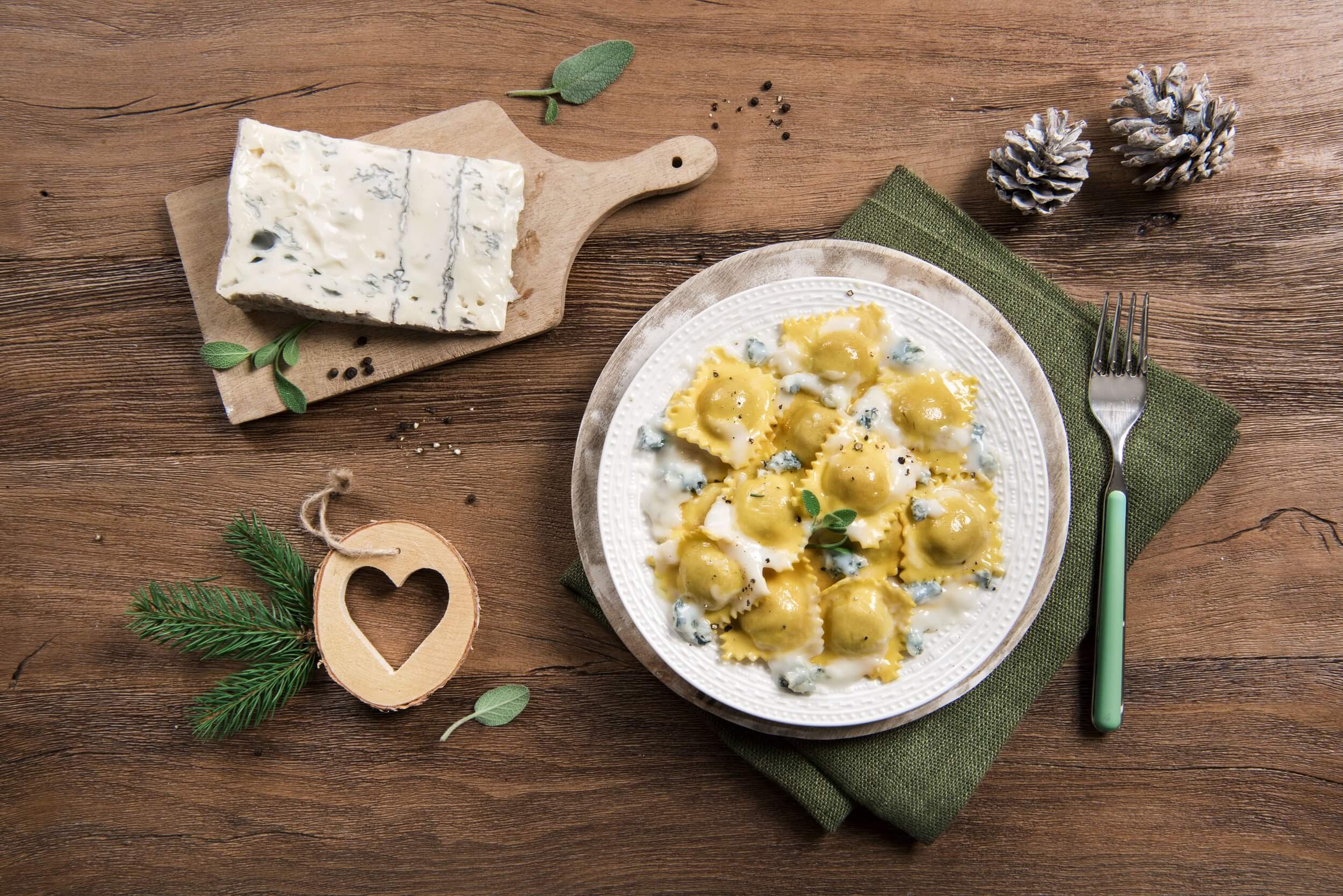 Preparation
To prepare the ravioli dough:
Start by sifting the flour.
Make a mound of flour. Using a fork, create an indent in the middle of the flour mound.
Crack one egg and pour the beaten egg mixture, a tablespoon of olive oil, a pinch of salt and a glass of hot water into the indent of the flour mound.
Mix together with a fork to obtain an even paste.
Using your hands knead the mixture. The dough should be smooth and soft to touch. If the mixture is too sticky or wet, you can add more flour to the dough.
Mould into a big ball then cover in cling film. Place in the fridge for 30 minutes.
To prepare the stuffing:
Peel the pumpkin and cut into small dices (4cmx4cm maximum).
Melt the butter in a frying pan, add the pumpkin dices and cook until they are slightly caramelised.
Place them on absorbing paper.
In the meantime, prepare the sauce by mixing the Galbani Dolcelatte with fresh cream, season with salt and pepper and then cook on a very low heat.
To prepare your stuffed ravioli: take the dough out from the fridge and spread thinly. Divide into two even strips of 10cm wide, place the small portions of pumpkin stuffing on one strip and then place the other strip on top, combining both layers with an egg yolk.
Using a pastry-cutter, cut again into pieces of approximately 5-5 cm apart.
Bring a large pan of salted water to the boil, gently add the ravioli and boil on a low heat until the raviolis come up to the surface.
Carefully strain the water. Remove the ravioli from the pan and serve with hot Galbani Dolcelatte sauce.
Find inspiration among our Italian recipes