Recipe
Galbani Mozzarella Cannelloni with Ham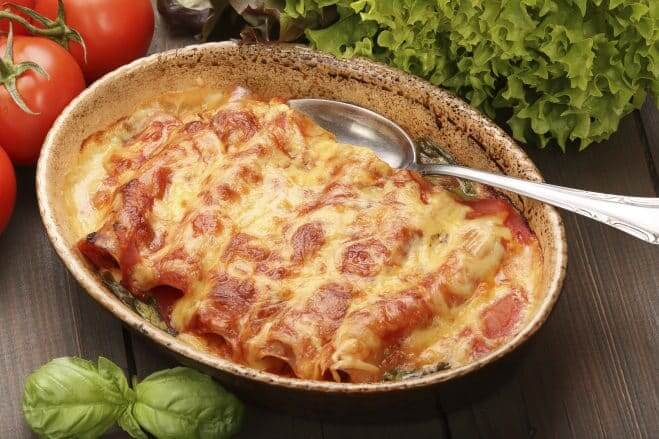 Preparation
First bring a large saucepan of lightly salted water to the boil. Then add the lasagne pasta and cook as per pack instructions.
Combine the grated Galbani Mozzarella Cucina with ham and a pinch of salt in a large bowl. Mix well.
Place the cooked lasagne pasta on a plate and cover with tomato puree.
Add two tablespoons of the mozzarella filling to the centre of your pasta. Roll out the pasta to form the cannelloni.
Place the cannelloni's in an oven-proof dish. Cover with the béchamel sauce and remaining tomato puree.
Sprinkle generously with grated Galbani Mozzarella Cucina and bake in the oven at 200°C for 30 minutes.
Find inspiration among our Italian recipes