Recipe
Galbani Ricotta and Spinach Cannelloni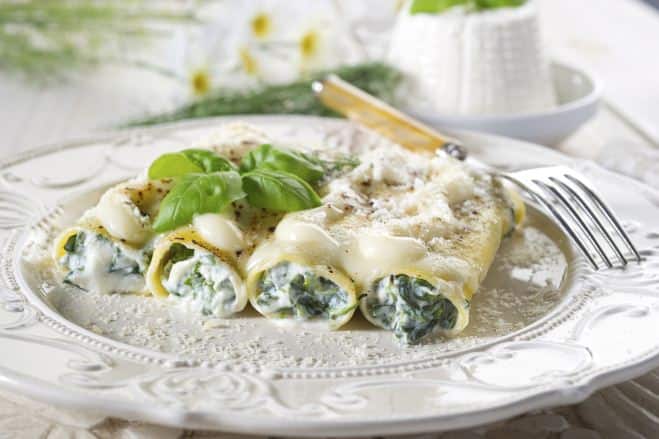 Preparation
First bring a large saucepan of lightly salted water to the boil. Then add the spinach and cook until wilted.
Gather the spinach into a clump and transfer to a sieve to drain any excess water. Place the drained spinach in a mixer with a small amount of Galbani Ricotta and blend together.
Once blended, add the remaining Galbani Ricotta and mix by hand. Then, fill the cannelloni with the Ricotta-Spinach stuffing.
Pour some of the béchamel sauce into a greased tin to form a bottom layer. Then place the cannelloni on top.
Pour another layer of béchamel sauce over the top of the cannelloni. Sprinkle with Galbani Parmigiano Reggiano D.O.P and cook in the oven until slightly brown. Serve hot.
Find inspiration among our Italian recipes