Recipe
Penne Pasta with Peas, Pancetta and Galbani Dolcelatte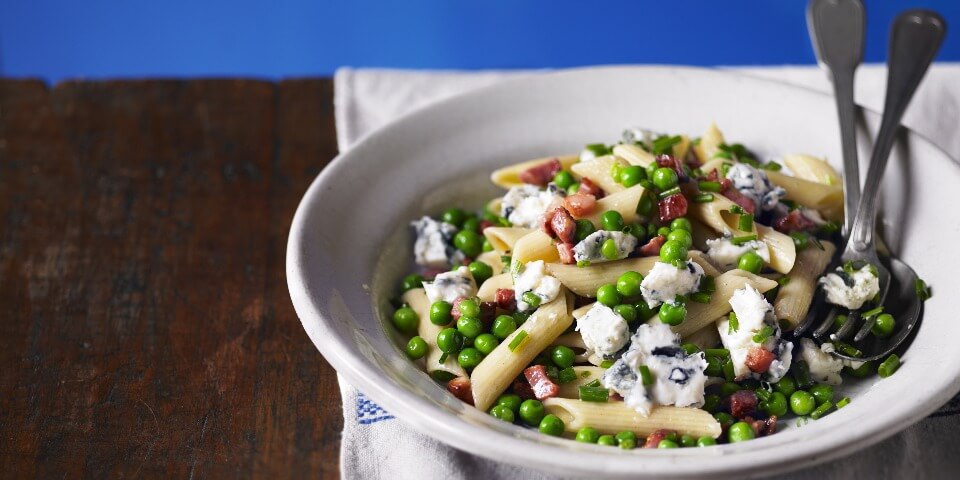 Preparation
Bring a large saucepan of salted water to a gentle boil. Add the pasta and cook until 'al dente' (pasta is soft but with a slight bite). Add the peas for the final minute.
Add a small amount of olive oil to a pan, add the pancetta and cook until crisp.
When the pasta is cooked, drain the water but save 1 tablespoon of cooking water. Place the pasta and reserved water in the pan.
Cut the Galbani Dolcelatte into small bite-size pieces. Then add the Galbani Dolcelatte, cooked pancetta and chives into the pan of pasta. Season generously with salt and pepper. Mix well. Serve.
Find inspiration among our Italian recipes