Recipe
Galbani Three Cheese Pizza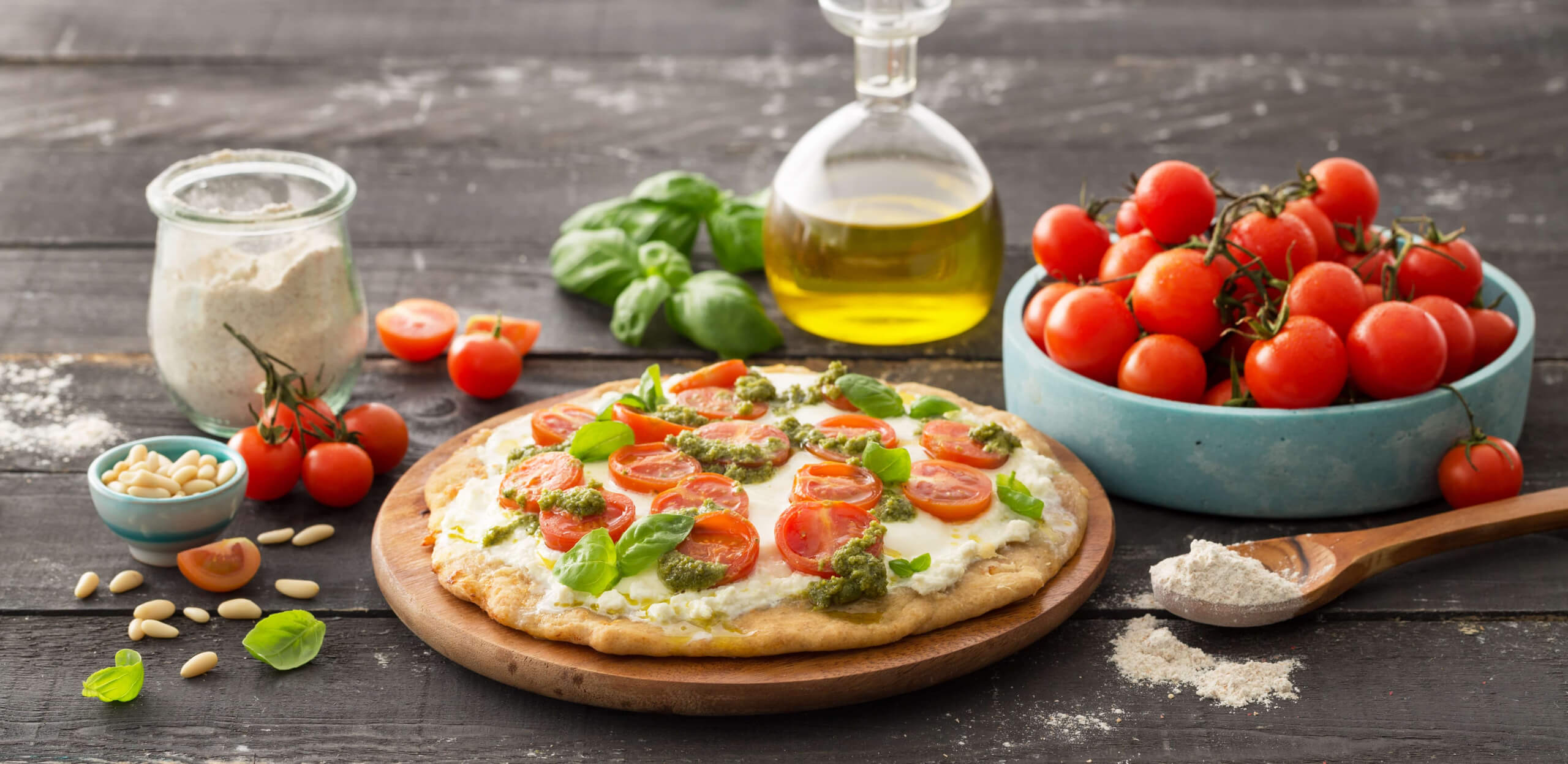 Preparation
To prepare the pizza dough, mix the yeast with a small amount of warm water and add a pinch of salt and drizzle of virgin olive oil.
Gradually add in the flour as you stir the mixture. Knead the dough.
Place the dough on a clean work surface. Then gather the dough together to create a ball and fold the edges of the dough into the middle. Rotate it slightly and continue to fold while kneading.
Place the dough in a large bowl and cover with a wet clough. Let the dough rest for approximately 3 hours at room temperature. This relaxes the gluten and makes the dough easier to roll out and shape.
Afterwards, roll out the dough on a baking tray. The dough should be smooth and elastic.
Preheat the oven at 220°C. Then, sprinkle the Galbani Grated Mozzarella cheese onto the dough. Add some Galbani Ricotta (keep a tablespoon for the pesto sauce) and the cherry tomatoes previously washed and cut into slices.
Cook in the oven for approximately 10 minutes.
Meanwhile, prepare the pesto by mixing the finely chopped fresh basil and garlic clove, with the extra virgin olive oil. Add a spoonful of the Galbani Ricotta you've set aside, some Pecorino Romano and some pine nuts in the mortar or the mixer.
Spread the pesto on the pizza using the back of a spoon, then serve.
Tip
For more flavour you can prepare this pizza with Galbani Mozzarella di Latte di Bufala.
Find inspiration among our Italian recipes