Recipe
Galbani Mascarpone and Spinach Gnocchi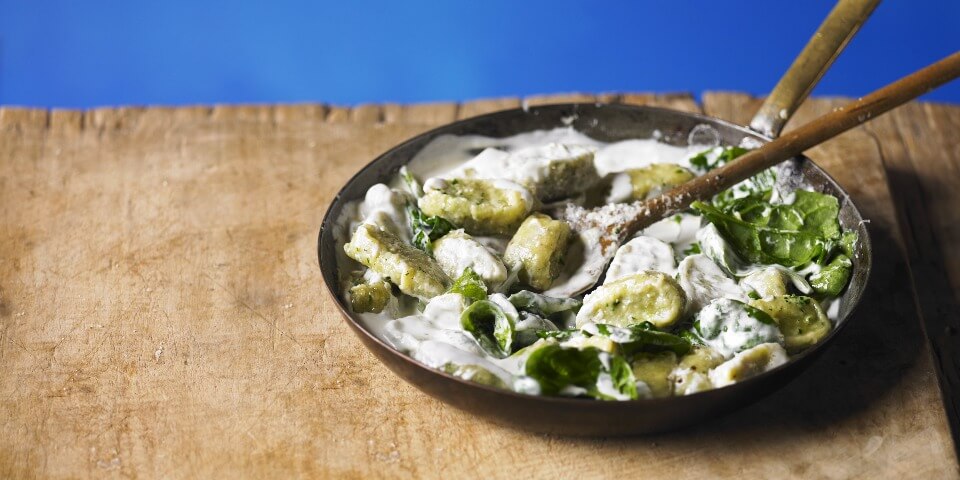 Preparation
Add half of the Galbani Mascarpone, Galbani Parmigiano Reggiano DOP, flour, eggs, and chopped spinach in a medium bowl. Mix together with your hands to create a soft dough.
On a floured surface, roll out the dough into several long, sausage-like shapes. Flour a sharp knife and cut the dough into sections.
Bring a large saucepan of salted water to a gentle boil. Add the gnocchi and leave to boil for a few minutes until they begin to float to the top.
In a frying pan, melt the remaining Galbani Mascarpone with 200ml of water. Stir in the remaining spinach and Galbani Parmigiano Reggiano DOP. Add the cooked gnocchi and season generously with salt and pepper. Stir well.
Serve with a sprinkle of Galbani Parmigiano Reggiano DOP.
Find inspiration among our Italian recipes