Recipe
Double Chocolate Tiramisu with Galbani Mascarpone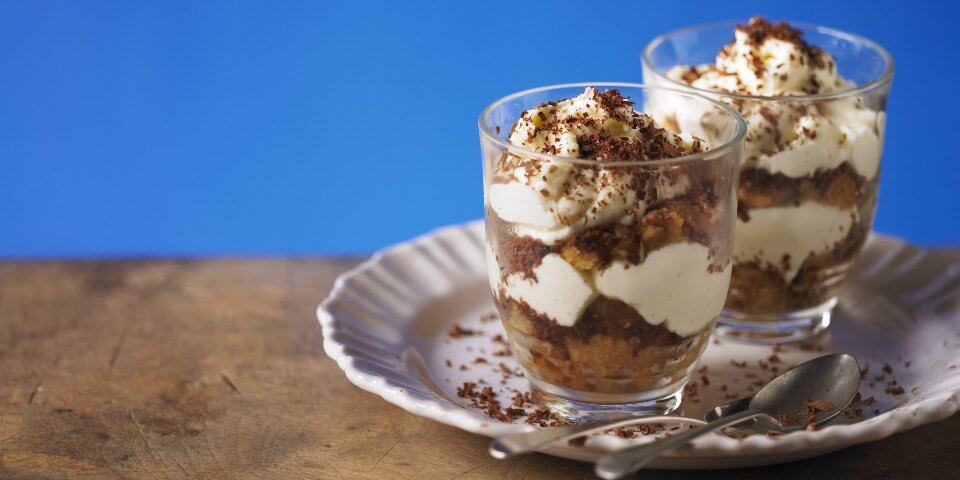 Preparation
Put the Galbani Mascarpone into a large bowl and add the finely grated white chocolate. Whisk until you get a smooth creamy consistency.
Pour the coffee and amaretto liqueur into a separate bowl and mix well. Dip the sponge fingers in the bowl until they are nicely soaked, but not soggy.
Layer the sponge fingers in four transparent glasses, then spread over the Galbani Mascarpone mixture. To finish, add the finely grated dark chocolate on top, cover and place in the fridge for at least 2 hours before serving.
Find inspiration among our Italian recipes