Recipe
Beef Burgers with Galbani Mozzarella and Tomatoes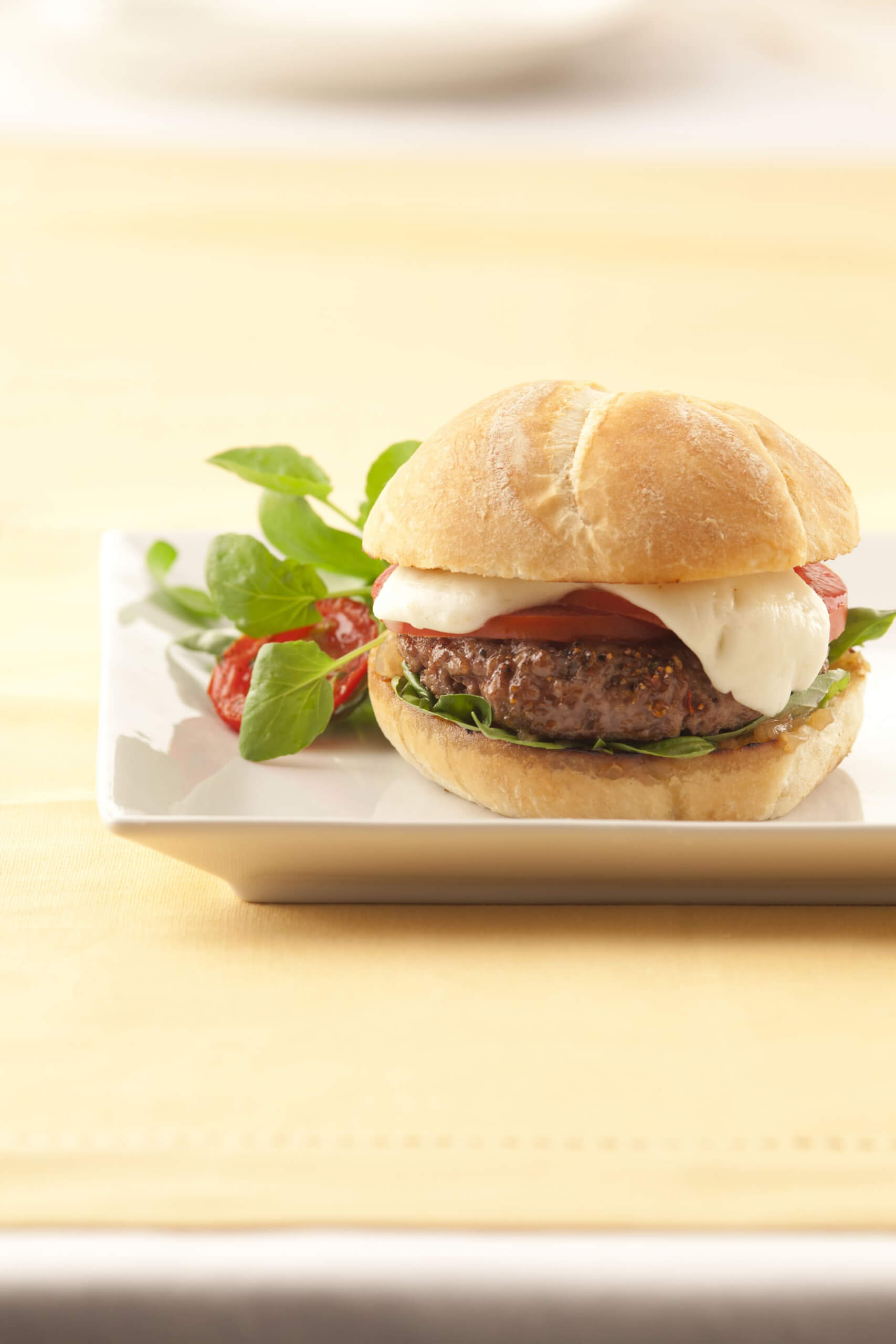 Preparation
First, brown the shallots slightly in a hot pan.
Add sugar and the balsamic vinegar in the shallots, then cook until it becomes a purée and let it cool down.
Cook the meat in a pan, season at your convenience and add the caramelized shallots with some basil leaves.
Once the meat is cooked add the Galbani Mozzarella on top to give a unique smooth stringy taste to your burger.
Cook the burgers on an electric grill (180°C) or in a pan on a medium heat.
Garnish the burger bread with your previously sliced tomatoes and burger.
Tip
For a more delicious and colourful burger, you can add green salad or any other kind of accompanying vegetables like red onions and pickles.
Tip
The recipe is made with minced beef but you can also use chicken.
Find inspiration among our Italian recipes