Recipe
Summer Berry Desserts with Galbani Mascarpone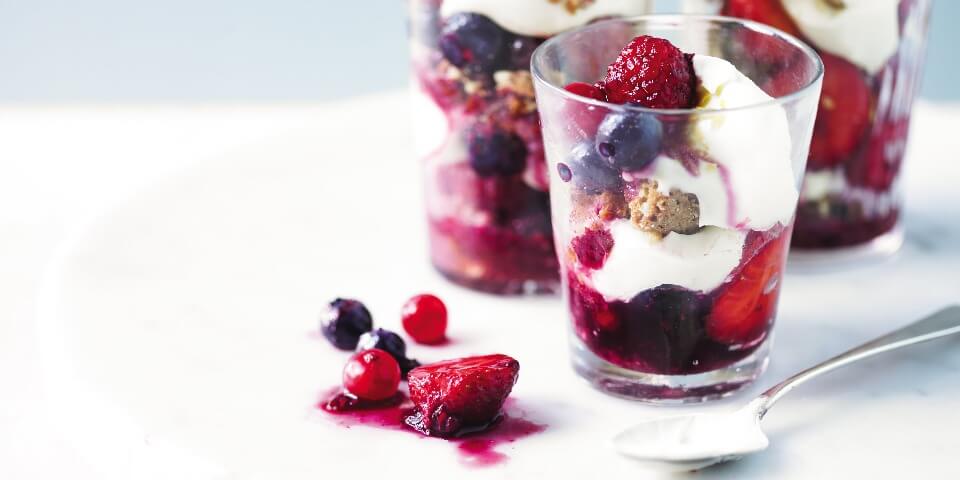 Preparation
Place half the berries with 25g of icing sugar in a small saucepan over a medium heat. Stir until the juices start to run, then cover and leave to simmer for 5 minutes. Carefully remove the saucepan from the heat and stir in the remaining berries. Set aside to cool.
Wash the lemon and finely grate it into a large bowl. Add the Galbani Mascarpone and icing sugar and whisk until you get a smooth creamy consistency.
Crush the biscotti biscuits with the end of a rolling pin into small pieces.
Divide the berry mixture between four transparent glasses, layer with the Galbani Mascarpone mixture, berry compote and small pieces of biscotti biscuits. Serve with fresh berries and a sprinkle of biscotti pieces.
Find inspiration among our Italian recipes