Recipe
Lemon Mousse Cheesecake with Galbani Mascarpone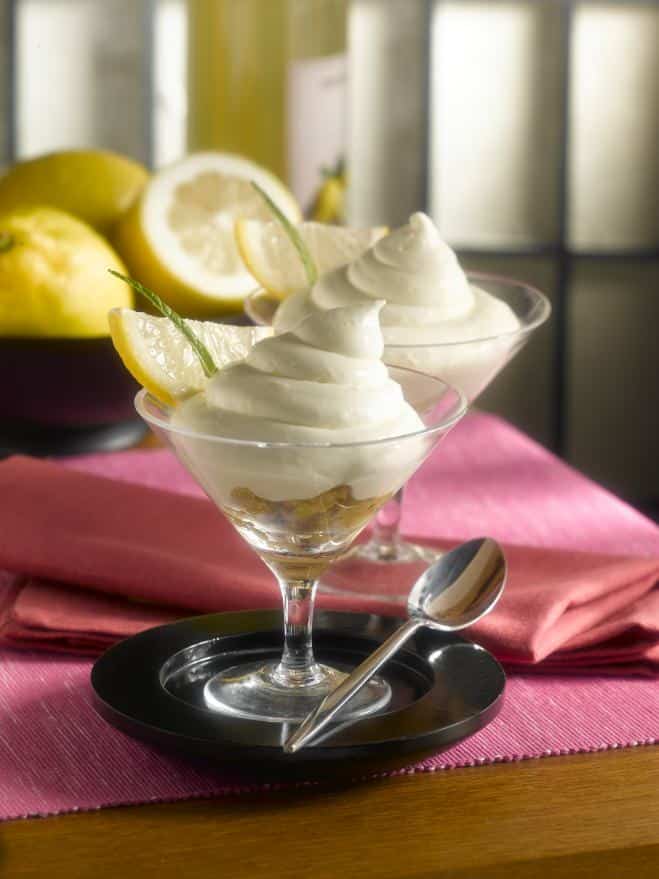 Preparation
Place the gelatin leaves in a bowl of cold water for approximately 10 minutes, until the gelatin softens.
Remove the gelatin leaves from the bowl and squeeze out the remaining water. Then combine the gelatin leaves and lemon juice in a small box and mix.
Grate the lemon zests. Rub the zest and sugar in your hands to flavour the lemon.
Whisk the Galbani Mascarpone until soft.
Stir the fresh cream and add to the mixture with the lemon juice.
Place the Galbani Mascarpone in a pastry bag and leave to cool in the fridge.
Coarsely crumble the shortbread biscuits, drizzle with limoncello and add the white chocolate shavings.
Arrange the biscuit base in small individual cups and compose your dessert by adding the Galbani Mascarpone mousse and decorate as you wish.
Find inspiration among our Italian recipes