Recipe
Galbani Mozzarella, Mango and Avocado Salad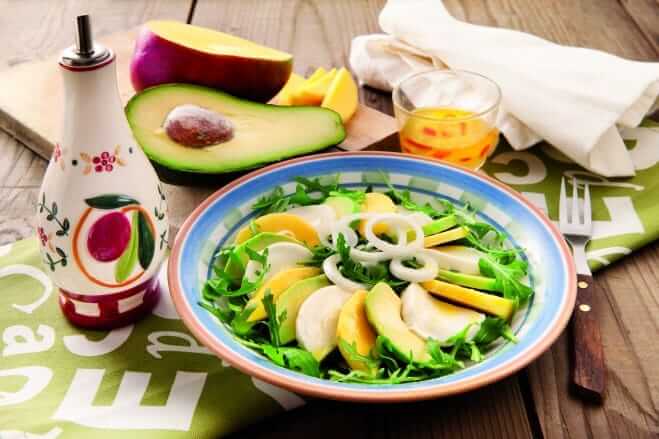 Preparation
Wash and dry all the ingredients.
With a sharp knife, cut the avocados in half and remove the pit. Then cut into thin slices.
Follow the same process with the mangoes paying attention to the central core which may be more difficult to extract.
Cut the previously drained Galbani Mozzarella Maxi into thin slices. Place the washed wild rocket salad leaves in the centre of a serving plate then arrange the avocado, mangoes and mozzarella slices on top.
Cut the red chilli pepper into small pieces.
For the dressing, combine the pieces of red chilli pepper, lemon juice, extra virgin olive oil, salt and pepper in a small bowl. Mix well.
Pour the dressing over the salad then top with sliced onion. Serve cold.
Find inspiration among our Italian recipes