Recipe
Galbani Burrata and Tomato Salad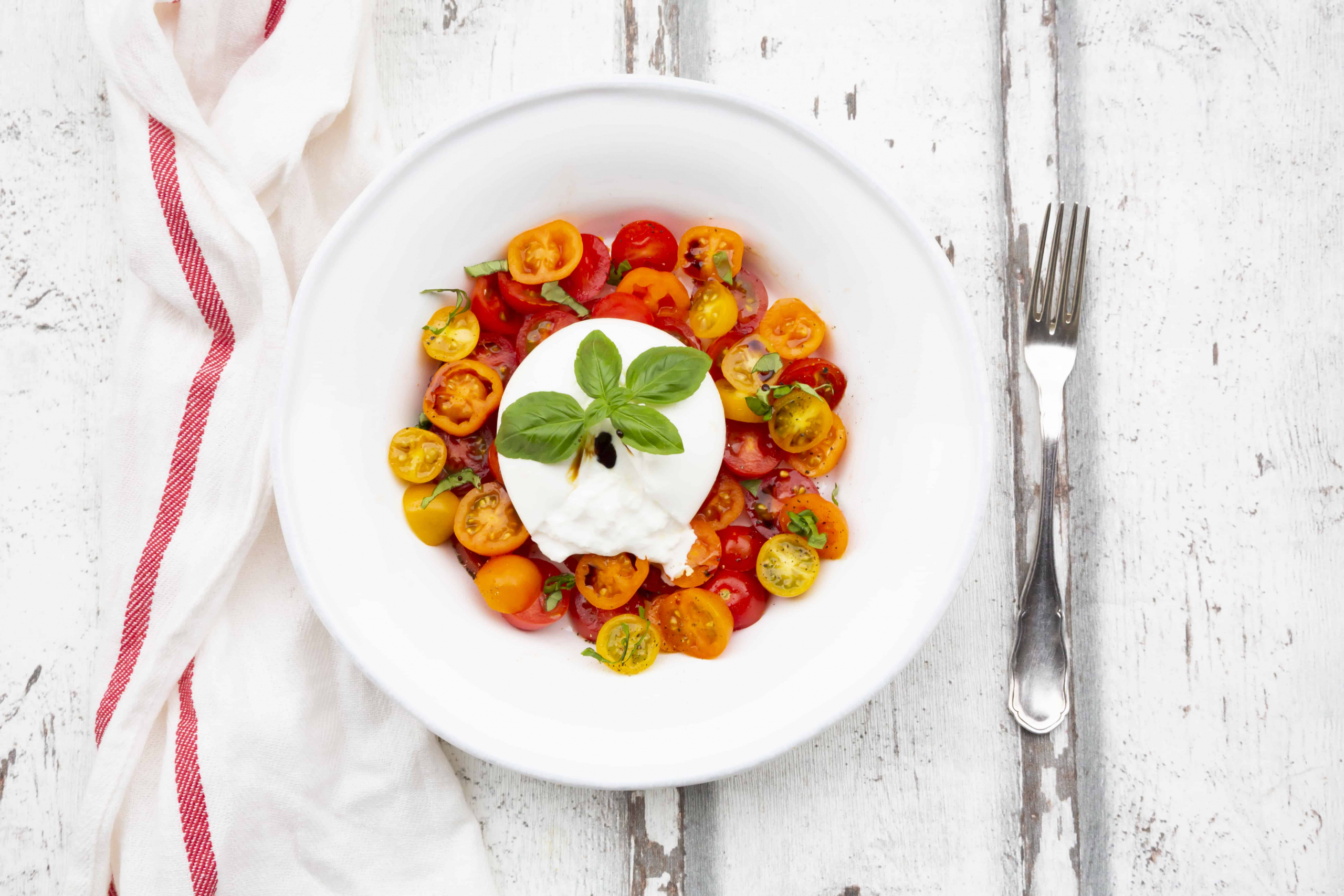 Preparation
First wash the tomatoes and dry well, then cut them into halves.
Wash and dry the fresh basil leaves, then chop into small pieces and arrange the tomatoes and basil together on a serving plate.
Place the Galbani Burrata in the centre of the plate, and drizzle generously with balsamic vinegar. Season well with salt and pepper, then serve.
For this recipe you can also use beef heart tomatoes.
Find inspiration among our Italian recipes