Recipe
Calzone with Galbani Mozzarella and Ricotta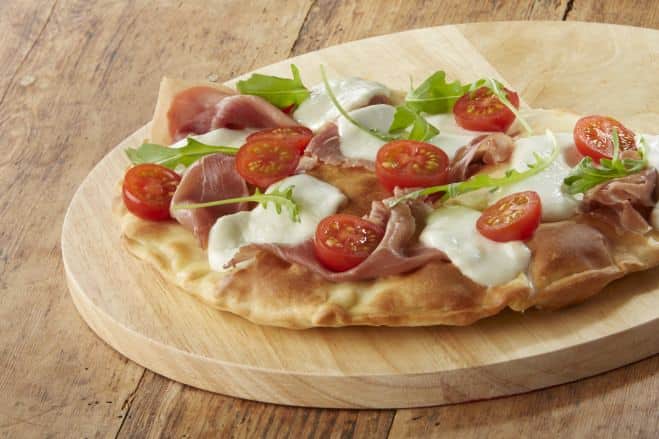 Preparation
Start by preheating your oven to 250°C.
Roll out the dough to a 30 cm diameter circle. This is the perfect size to have a well garnished pizza!
Spread Galbani Ricotta on one side of your dough then fold the dough over to create a pasty shape. Carefully seal the edges using your fingers or a fork to prevent the filling from running out of the calzone.
Take a dish or a baking tray, making sure it is large enough to hold the calzone. Cover the bottom with greaseproof paper.
Cook the calzone in the oven for around 15 minutes, or until the dough is slightly golden brown.
Once cooked, place your homemade calzone on a board or a large plate.
Cover your calzone with a slice of ham and rocket leaves.
Cut your cherry tomatoes in half and thinly slice your Galbani Mozzarella, and place on top of your calzone.
Your calzone is now ready!
Find inspiration among our Italian recipes