Product
Galbani Grana Padano D.O.P. 60g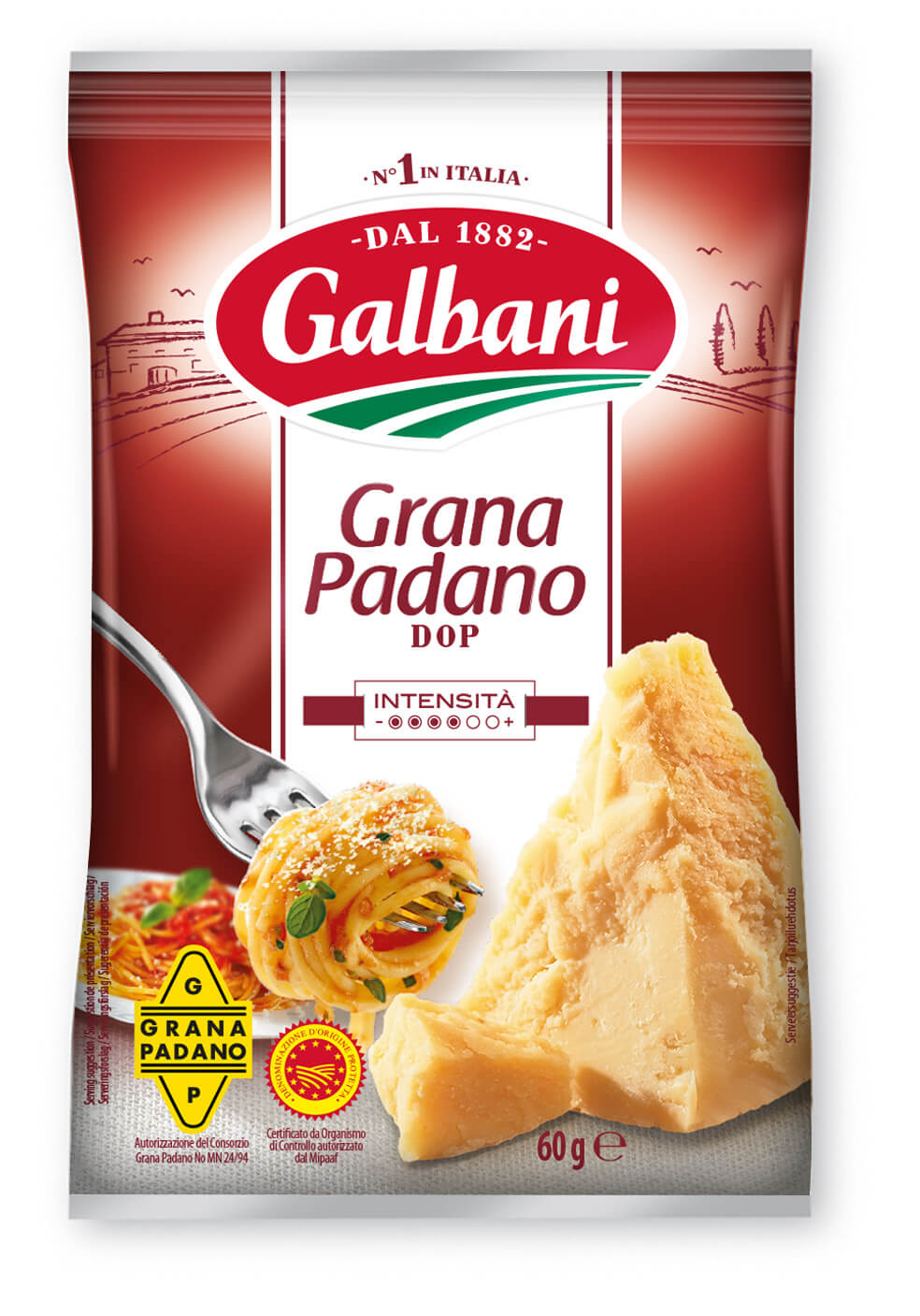 Grana Padano is a P.D.O cheese protected by the consortium for the Protection of the Grana Padano Cheese since 1996. It is a registered trademark both in Italy and abroad. Its external appearance is dark yellow, slightly oily. The typical aroma and flavour are fragrant and delicate. After a maturation of 9 to 24 months, the cheese is fire-branded with a special tool under the supervision of the consortium technicians. This mark ensures the fair and commercial quality of Grana Padano.
Its flavour is fragrant and delicate and the aging process goes from a minimum of 9 months to a maximum of a 24 months.
Ingredients
Unpasteurised milk, salt, rennet, preservative: lysozyme from egg.
Nutritional values
per 100g
Energy
1654 kj / 398 kcal
Find inspiration among our Italian recipes